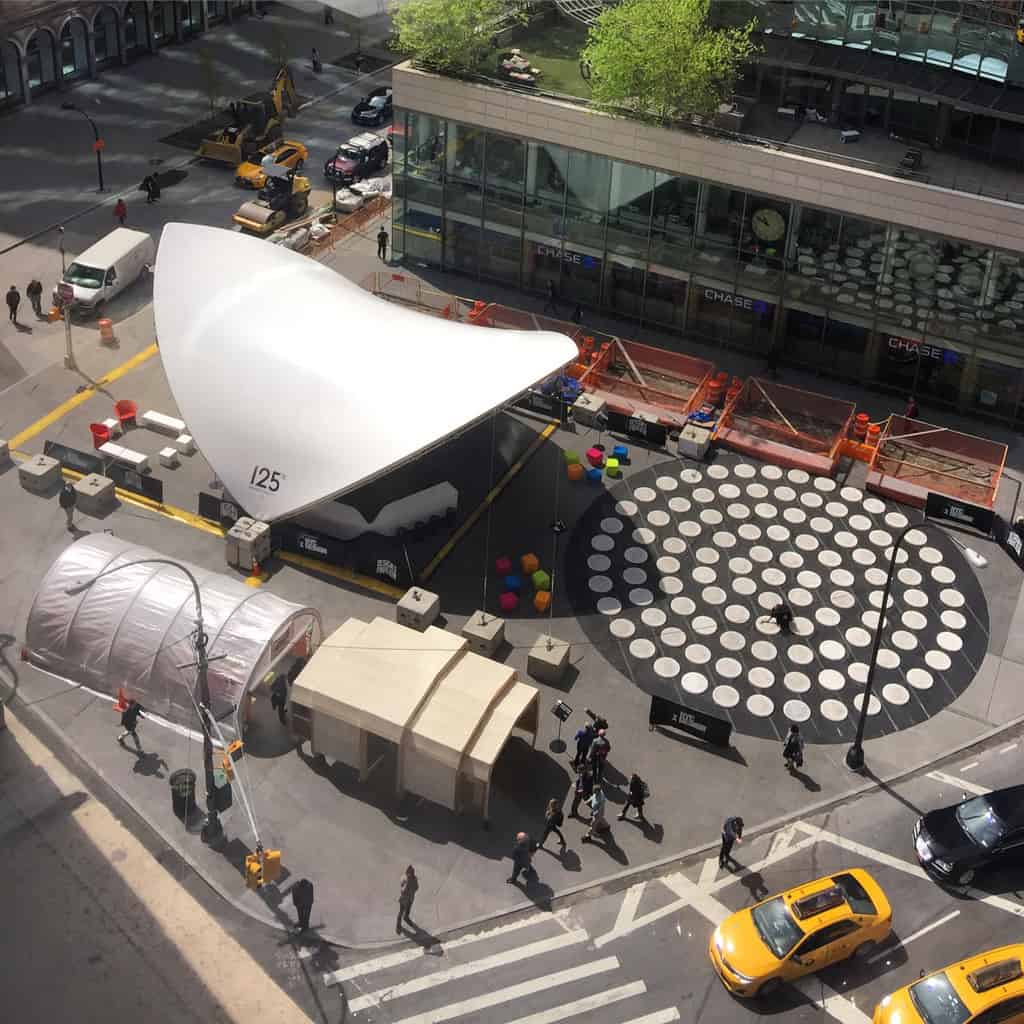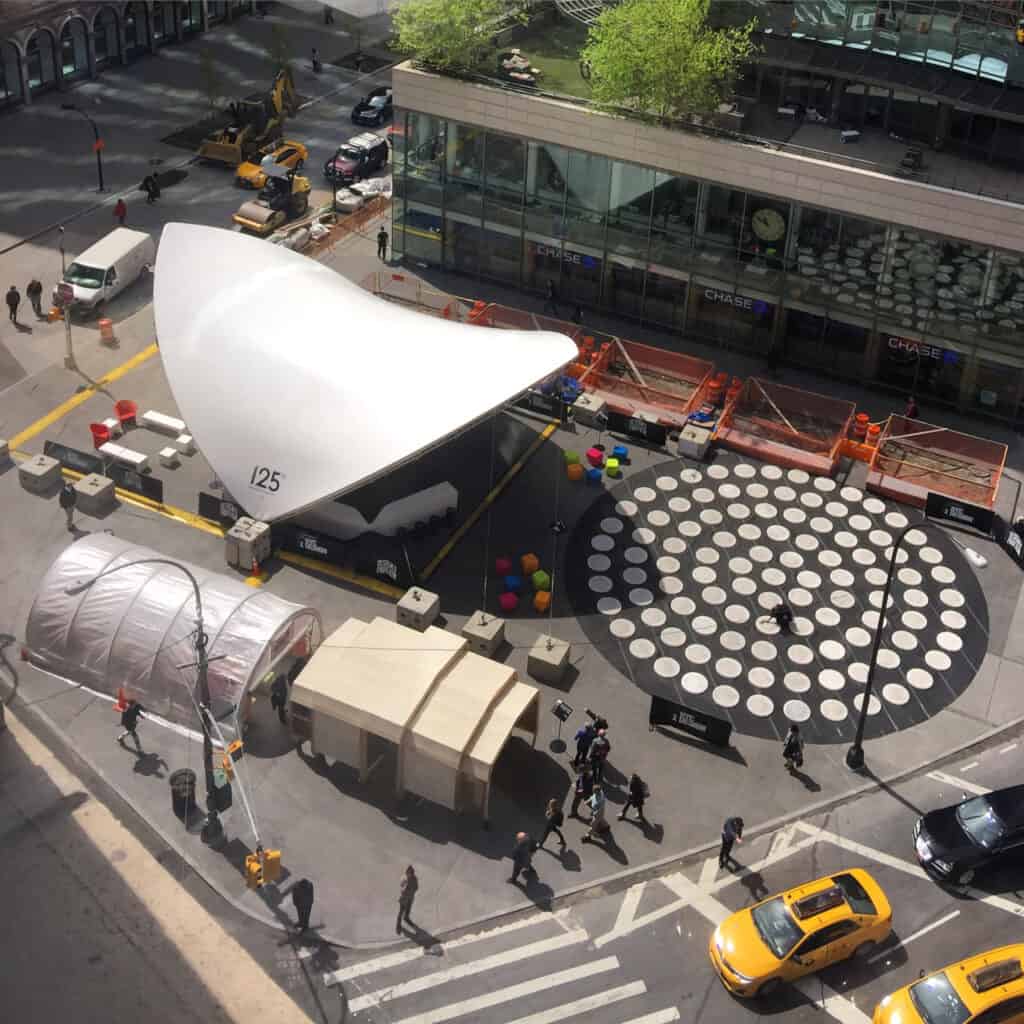 For five days in May, the Design Pavilion delighted New Yorkers in Astor Place. Creative Direction by Harry Allen Design. 
The goal of the Design Pavilion is to bring design to the streets of New York. Most of the other events of NYCxDESIGN are geared towards the design community. We want to be the public face of NYCxDESIGN – delighting, challenging, and telling interesting stories through design. Our main tent housed exhibitions by IBM, Dupont Corian, and 125 Greenwich Street. Heller supplied the furniture.
Dupont Corian's Blur Bar, designed by Joe Doucet, was busy day and night with people charging their phones with Corian's wireless charging technology.
Snarkitecture wowed with its conceptual model of downtown Manhattan, sponsored by 125 Greenwich Street:
And IBM entertained with Watson technology:
The Ecovative Pavilion, designed by Harry Allen Design, featured a new line of ecologically-friendly acoustic tiles, including our own "Weave" tile.
Our "Coiled Stool" from Umbra Shift, and Juniper Lighting's rechargeable "M Lamps"rounded out the off-the-grid, color-and-wood installation. 
Next door a greenhouse sheltered The American Design Club's "Growth" exhibition. 
No blog post ont he Design Pavilion would be complete without a shout-out to our amazing staff – seen here rocking out on Heller stools by Frank Gehry.
I cannot do all of the installations justice in this short post, but you can learn more here. We are planning now for 2017.