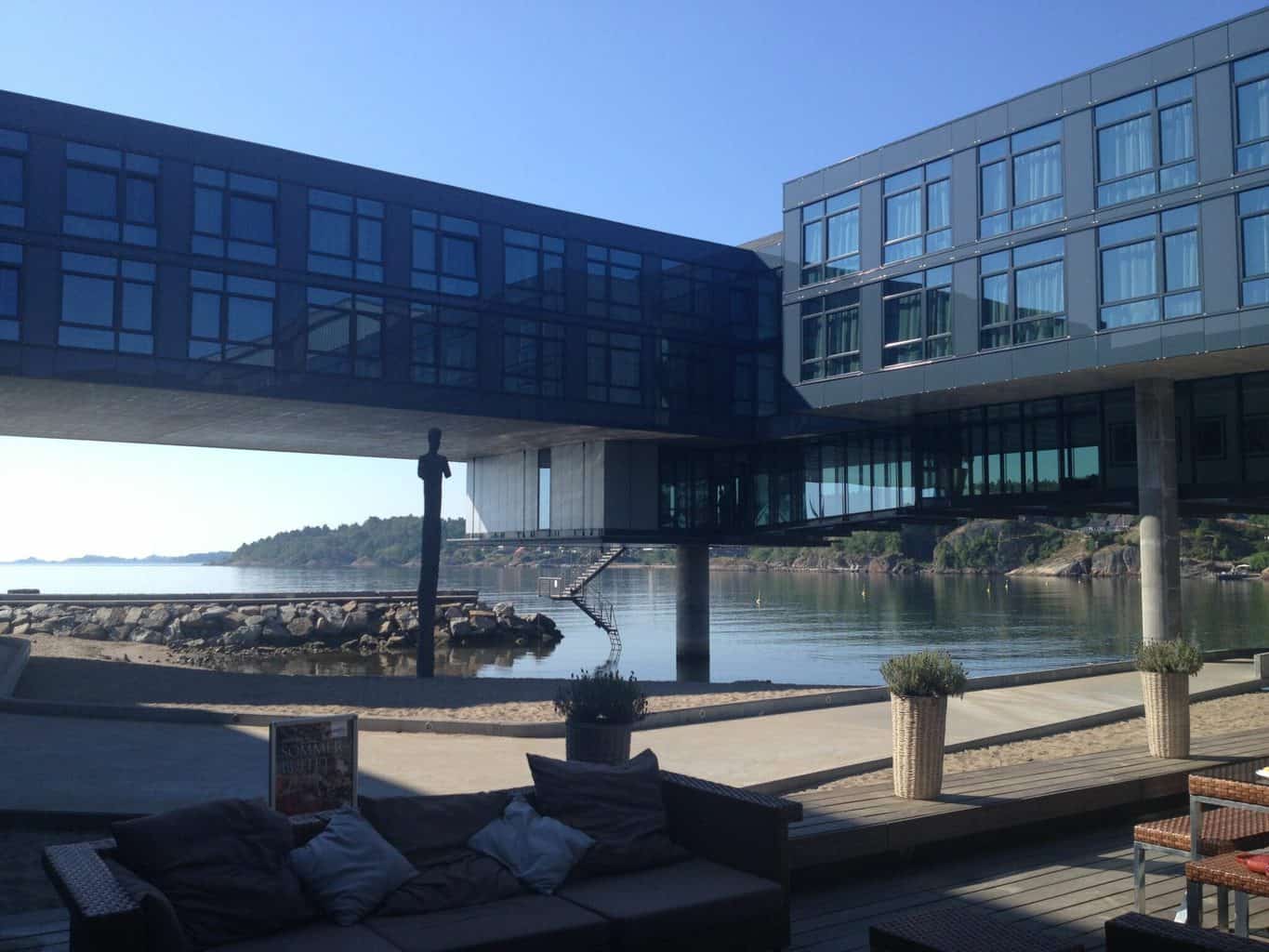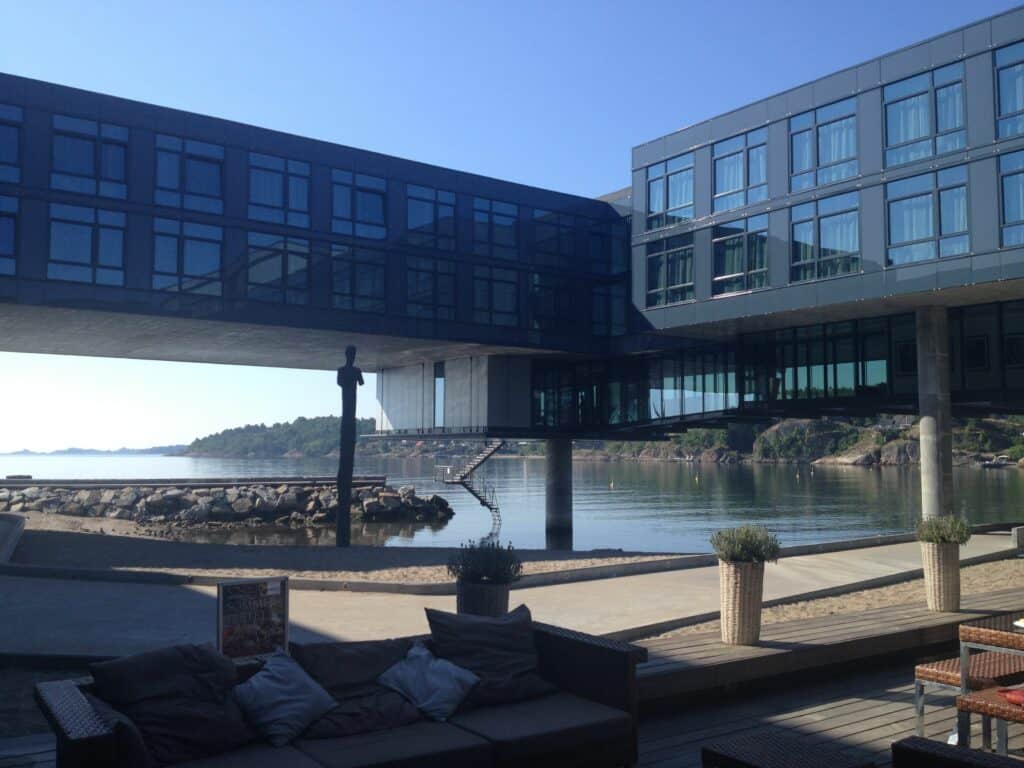 John and I just got back from Norway where the weather was phenomenal and everyone was living outside. The trip focused on family and friends, but there is beautiful design in Norway too. On the southern leg of our trip we stayed at the Farris Bad Hotel and Spa in Larvik, John's hometown, which hangs out over the fjord.
In the harbor we stumbled upon this stunningly high-tech boat. It's a Goldfish. Check out the minimal upholstery and Apollo 13 style control panel.
Our last stop was in Siljan where John's brother, recently finished a renovation on the family cottage. 
As many know, I love a contemporary upgrade to a rustic structure, and the dining area at Pete's place now features two of my Eclipse lamps and a rooster photograph by our friend Rune Stokmo.
This post could have been much longer. Norway is inspiring in its colors and landscape and we were entertained in more than one beautiful cottage. Many thanks to Freyr (the Norse god of weather) who smiled upon us with ten perfect days, and to everyone who made our stay in Norway such a delight. I love design, but the picture is not complete until you fill it up with family, friends, food and laughter.