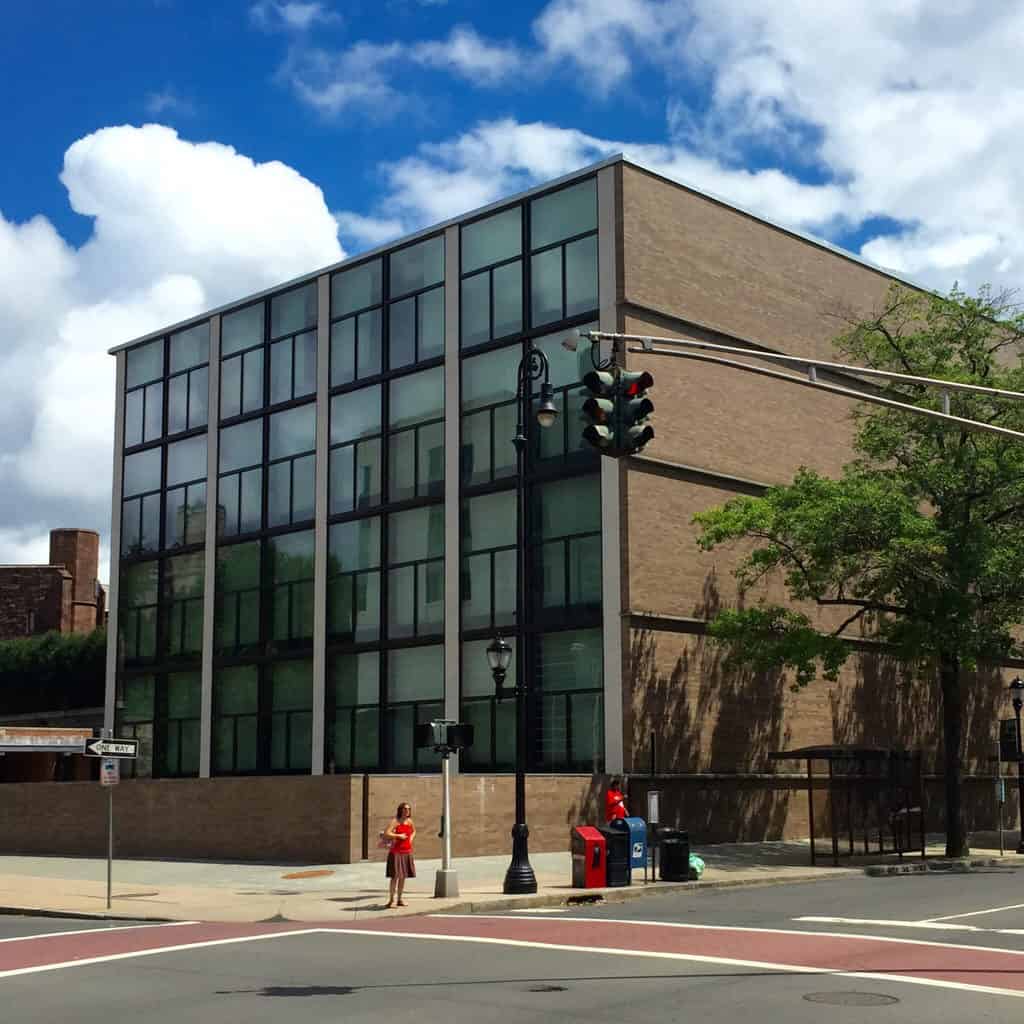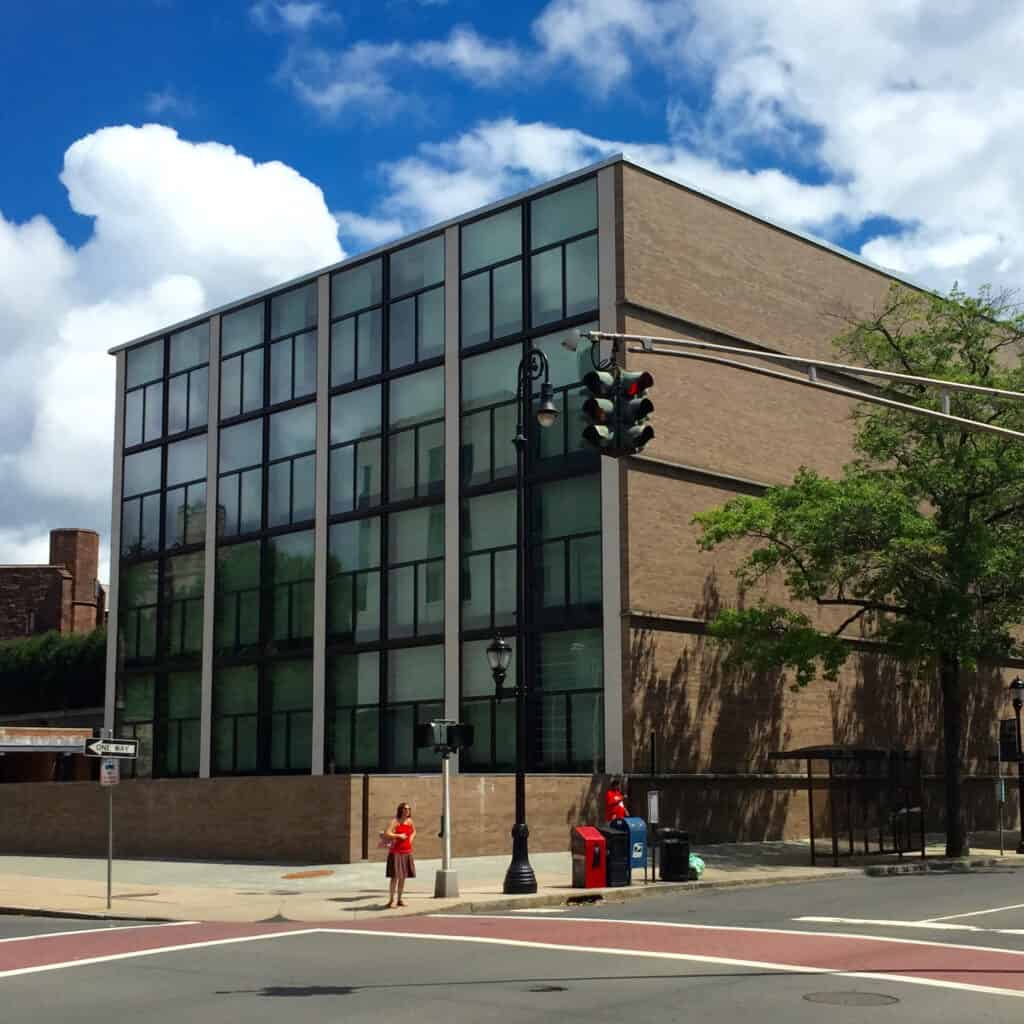 As a thank you to my summer interns, Jun and Peter, and studio manager, Meg, we took a design field trip to New Haven CT to see the architecture of Yale. Its a road trip that has been on my list for a while.
Only about 2 hours from the City, New Haven was a pleasant surprise, and Yale, which is woven through the city, has commissioned some major buildings from the likes of Paul Rudolph, Marcel Breuer, and Aero Saarinen. The City is also known for its Pizza, so lunch was a no-brainer.
Unfortunately we couldn't find any organized architecture tours in the late summer, but we managed on our own. We started the tour at the Art Museum, which for me was the highlight. It's housed in a perfect little building by Louis Kahn (above), and the collection is manageable and impressive.
The math of the building is apparent inside and out – its divided into many different parts, and the divisions become the adornment. The structural grid on the ceiling, in poured concrete, is a thing of great beauty.
We only toured the modern collection, and it is as perfect as the building. One or two major examples of each artist on display. Like this Reitveld chair.
And this Gilbert Rohde Chair from the 1939 Worlds Fair. 
Across the street the Paul Rudolph building that houses the School of Architecture is brutalist, and many-roofed.
And then it was off to lunch at Peppe's pizza. No pictures, but the legendary white clam pizza delivered. We then continued our tour at the Eero Saarinen designed Morse and Ezra Stiles Colleges complex. Its multi-level, multi-purpose configuration is downright utopian. It reminded me of his father's work at Cranbrook, and although it picks up on the materials of the more traditional buildings in the area, it looks like a colony on Mars. We loved it. Check out the cast concrete lighting fixtures on the walls.
Saarinen's Ingalls Hockey Rink, looks more like his signature work.
And finally, fading, we took in a few more buildings. The Marcel Breuer designed Becton School of Engineering building was very cool. Below is a shot of the patterns in the courtyard behind the building (the plantings need some love).
On my way back to the car I took this shot of the very sleek Malone Engineering building by Pelli Clarke Pelli Architects. 
At this point we were exhausted. Here's my posse, Pete, Meg and Jun.
I know there are more architectural gems to see at Yale, and I definitely want to sign on for a tour with more access, but it was great to see some much world class and historic 20th Century architecture in one place. I would definitely recommend a trip up to Yale for a wander around and, of course, pizza.